A Guide to Project Management Body of Knowledge
The Project Management Body of Knowledge (PMBOK®) Project Management Guide is used as a reference for most of the Project Management based professional development programs. The guide is internationally recognized (IEEE, ANSI), and various institutes and institutions offer professional courses based on the PMBOK, along with project management books and standards advocated by the Project Management Institute (PMI®).
Through the PMBOK guide, PMI strives to instill standards that reflect the most up-to-date practices in the professions of project, program, and portfolio management. Keeping this objective in mind PMI ensures regular updates to all the standard products.
To understand how a certification training prepares you for project management job roles in the industry, watch this video on PMP Certification Training
PMI is the world's largest not-for-profit organization for Project Management. Promoting the best practices in project, program, and portfolio management and through various initiatives, PMI serves the community to a great extent. PMI regularly updates PMBOK—from the since the first white paper edition in 1983, to the latest Sixth Edition released recently in 2017.
PMBOK is a framework of important guidelines, rules, and characteristics of projects spanning across all industries. Through the acceptance and constant application of PMBOK standards, your organization is bound to achieve professional excellence. The principles framed in the PMBOK guide can be used to manage projects across various industry verticals.
Read more: PMBOK 7 vs PMBOK 6: Top Differences You Need to Know
The process interactions included in the Project Management Guide explain the integration as well as the interface points. The process interactions defined are a variation of Deming's Plan-Do-Check-Act (PDCA) cycle.
The PMBOK serves to promote and establish a common vocabulary for the project management profession by suggesting tools and techniques for each process and guiding in defining inputs and outputs as well. It describes the basic concepts of Project, Project Management, the role of Project Manager in different organizational structures, Project Management Phases, and the Project Lifecycle. The guide provides a comprehensive approach to balance the project constraints—including, but not limited to the following:
Scope
Quality
Schedule
Budget
Resources and
Risk
PMBOK Fifth Edition
The 5th edition of PMBOK included Stakeholder Management and was designed around process groups: Initiating, Planning, Executing, Monitoring and Controlling, and Closing. The ten knowledge areas are mapped to the five process groups.    
Ten knowledge areas of Project Management according to the PMBOK 5th edition are:
Project Integration Management
Project Scope Management
Project Time Management
Project Cost Management
Project Quality Management
Project Human Resource Management
Project Communications Management
Project Risk Management
Project Procurement Management
Project Stakeholder Management
The 5th edition of PMBOK included the principles of Project Stakeholder Management, and as compared to its previous version includes five more processes, for a total of 47 processes around the Process Groups and Knowledge Areas. The guide provided guidelines that create awareness of interpersonal skills that are useful for a Project Manager. An exhaustive list of the required Interpersonal Skills suggests the ways of obtaining the maximum Team Performance.
PMBOK Sixth Edition — Released in Q3 2017
The PMI committee met in early 2016 to begin creating the draft for the latest edition of PMBOK. The organization retooled the guide in many areas, not the least of which expands its emphasis on the fact that processes alone don't run a project—people do.
The 6th edition of PMBOK includes these updates:
Agile (Adaptive PM) Addition
Agile practices are a big part of all projects these days. This management philosophy was mentioned in the PMBOK fifth edition. The latest version includes significant additions, influenced by Agile, Scrum, Kanban, Lean, XP, and other adaptive, change-driven project management methodologies.
New Processes
PMI removed one of the 47 processes from the fifth edition and added three new ones in the sixth edition:
Knowledge Management
Risk Management
Control Resources
Updated Naming Convention
Just to list a few: Plan Stakeholder Management is now known as Plan Stakeholder Engagement; Plan Human Resource Management is now known as Plan Resource Management; Control Risks is now known as Monitor Risks; Control Communications is now known as Monitor Communications. There are many other terminology changes, so be sure to check out the PMBOK Sixth Edition to learn more.
Closing Procurement is closed
The PMI determined that in most cases, project managers don't have the authority to close contracts or procurements. Now those functions have been rolled into Control Procurements and Close Project or Phase.
Project Manager's Role
Considering the constantly changing role of the project manager and how leadership in project management is approached, this section now addresses PMI's Talent Triangle to encompass the strategic, leadership, and technical project management competencies and skills that a modern project manager should have.
Find Our PMP Training in Top Cities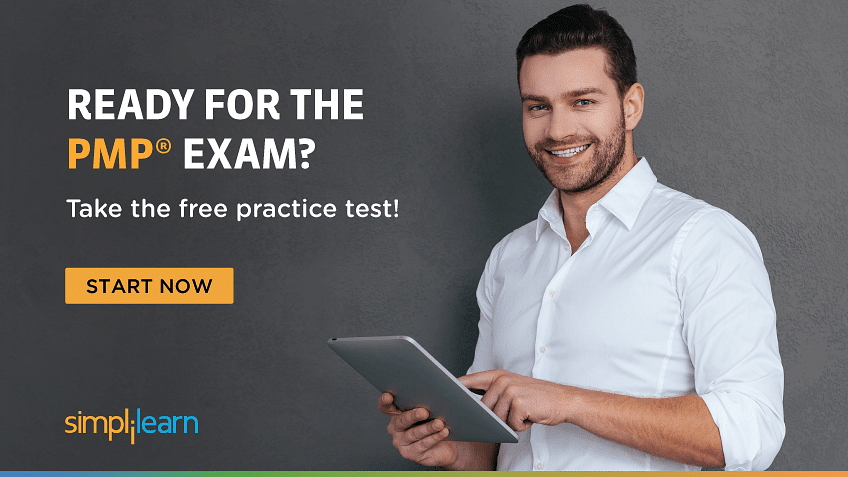 Many Other Miscellaneous Changes
There are a variety of updates and changes in the sixth edition of the PMBOK in addition to those listed above.
For a full list of updates about PMBOK Guide 6th Edition, read PMBOK® Guide 6th Edition is Coming! What Project Managers Should Know. 
You can check out all of Simplilearn's Project Management training courses here to learn about all of the options you have in the field of project management.  Our PMP Certification course, traditionally aligned with the PMBOK Guide 5th Edition, will also update to reflect the changes made in the newest version. You can choose between self-paced online courses, live virtual classrooms led by expert instructors, or a combination of the two!
Are you looking forward to making a mark in the Project Management field? If yes, enroll in the Project Management Certificate Program now and get a step closer to your career goal!
#Guide #Project #Management #Body #Knowledge