5 Great Apps to Help You Keep New Year's Resolutions
Most of us will make New Year's resolutions. But most of them will fall by the wayside come mid-February. Here's a collection of apps that will make keeping your resolutions easier – and keep you motivated through the process.
Remente: Self Care & Wellbeing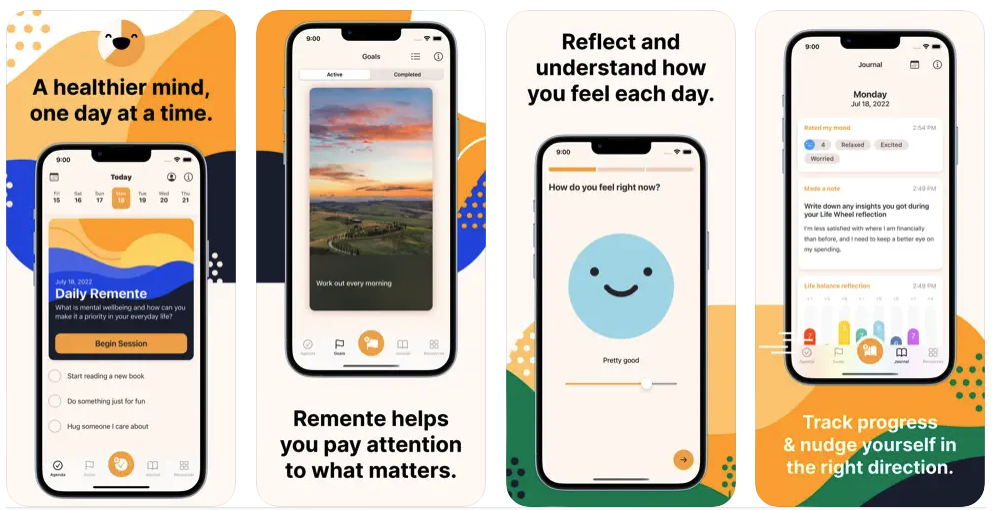 Remente – Self Improvement can help you reach your goals. The app includes a daily planner, a life assessment tool, a goal-setting system, and a collection of articles and exercises to get you on your way to better habits. You can keep track of your mood in the journal and make improvements to all aspects of your life with the help of Remente.
The iPhone and iPad app is free to download with a subscription needed to unlock the entire app.
Get Remente: Self Care & Wellbeing in the App Store
White Noise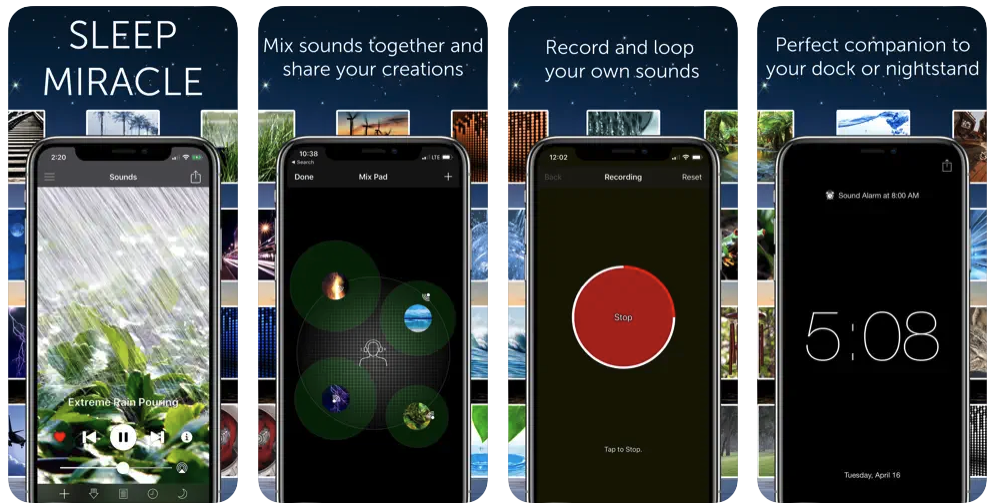 We all probably need more sleep, and White Noise can help. It offers a large variety of relaxing sounds from brown and blue noise to nature sounds to ticking clocks. Each scene displays a static image with the sounds you enjoy. The app offers a sleep timer as well as a digital clock display.
White Noise offers a sound catalog with tons of effects to choose from like an air conditioner, thunder storm, street noise, and a grandfather clock. The app has a handy full screen digital clock and advanced controls for looping playlists, mixing with music, and balance and pitch. You can also customize your alarm snooze times and control playback on your Apple Watch.
Get White Noise in the App Store
Chaos Control: GTD Task List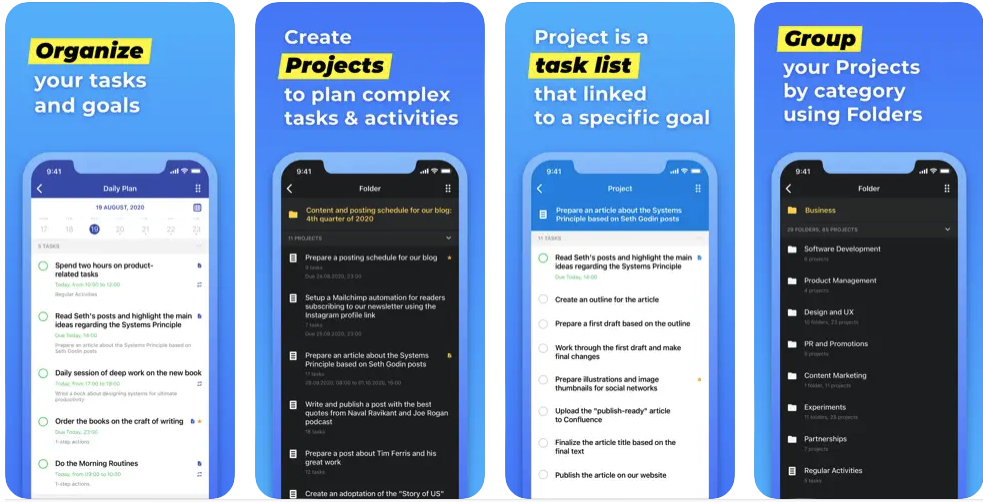 Based on the Getting Things Done methodology, Chaos Control is an app that can manage everything from your personal to business needs. It's designed with everyone in mind to handle the simplest to the heaviest of tasks. You can manage your day, tasks, personal goals, time, activities, projects and lists with ease.
For iPhone, iPad, and Apple Watch, the app is free to download with a subscription needed for most of the features.
Get Chaos Control™: GTD Task List in the App Store
Glycemic Index Load Net Carbs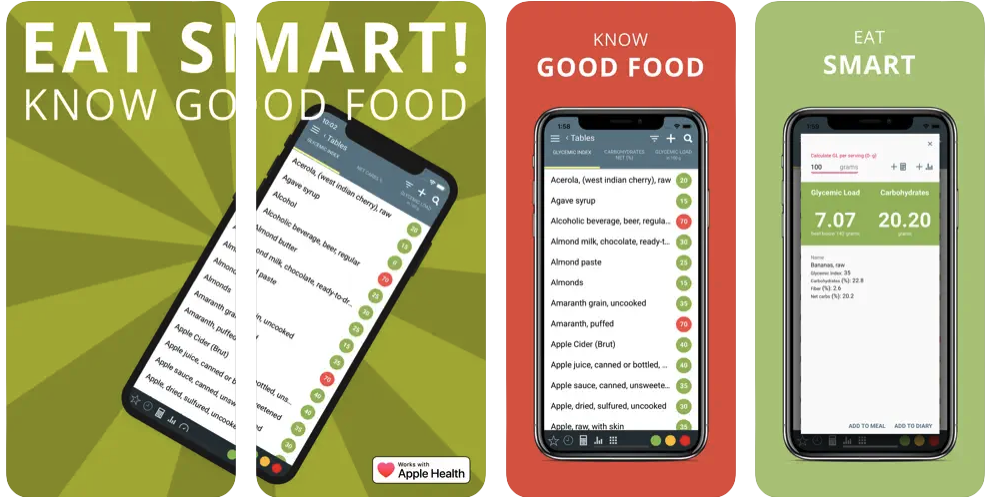 The Glycemic Index app can help you eat healthier with low carb diet details along with a food diary. Check the food list, add foods to your meals, track your weight, and control your overall food intake with the app's handy tools.
You can download the iPhone and iPad for free. There is a subscription available.
Get Glycemic Index Load Net Carbs in the App Store
Digit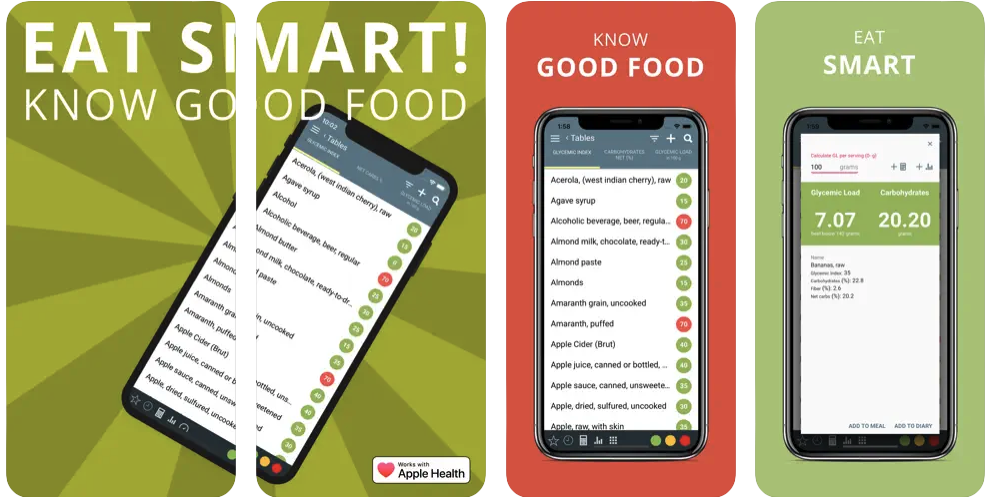 Digit is an effortless way to save money without thinking about it. It's for anyone who doesn't have time or want to think about saving money. It's set up for you.To get started, connect your checking account to Digit.
This allows Digit to analyze your income and spending, and find small amounts of money it can safely set aside for you. Every few days, Digit transfers small amounts of money to your Digit savings. Digit never transfers more than you can afford, so you don't have to worry about over-drafting your account.
The iPhone and Apple Watch app is a completely free download.
Get Digit, soon to be Oportun in the App Store
#Great #Apps #Years #Resolutions