5 Great Apps for Holiday Cooking
Planning a holiday dinner for family and friends can be a stressful undertaking. These apps will help you plan your meal from beginning to end, have you cooking like a pro, and let you enjoy your time with your guests.
Food Network Kitchen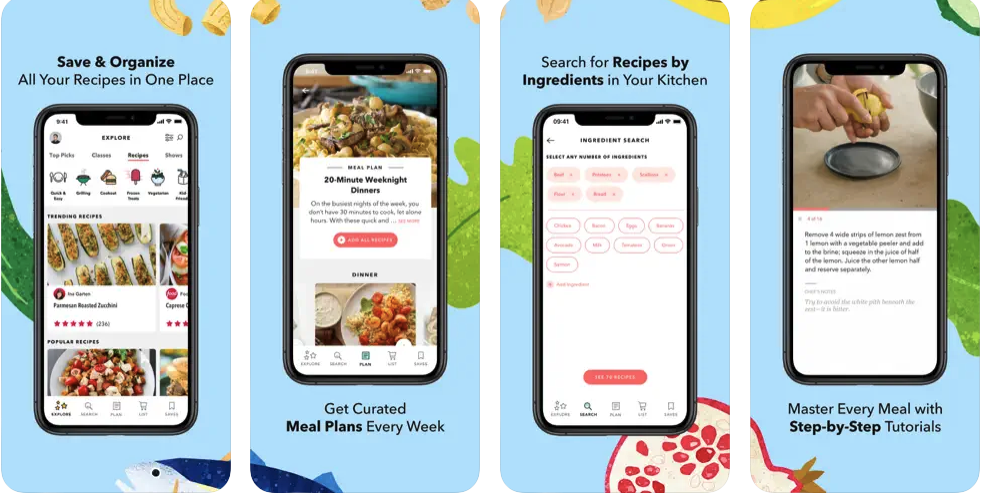 Food Network In The Kitchen is an app for all fans of The Food Network. With this app, users are able to search recipes by chef or ingredient, and there are new recipes being added to the database all the time, so it's important to check back frequently if you want to try out new things.
There are tons of how-to videos, step-by-step photo instructions, the option to save your favorites to your own Recipe Box, and the app can generate grocery lists for recipes you want to try cooking right now. And if you have improvements that can be made to a recipe, the app lets you add notes and edit recipes to reflect your own changes to improve it or fit your dietary needs. Any aspiring chef will need to have this app in the kitchen.
Food Network In The Kitchen makes it easy to browse recipes by ingredients or your favorite chef, and there are a ton of recipes with more being added every day. It's a cook's dream come true with this app.
The app is available on the iPhone, iPad, and even Apple TV. It's a free download.
Get Food Network Kitchen in the App Store
Yummly Recipes & Cooking Tools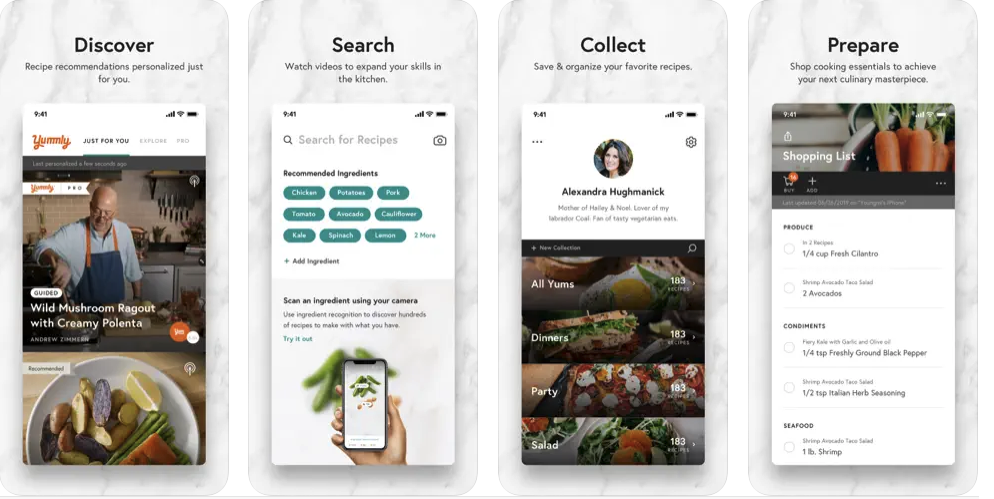 Yummly is a handy app for all of your cooking needs. You can save recipes and view them in the My Yums section whenever you are ready to get cooking. Pop the ingredients for any recipe into the shopping list for convenience when you head to the grocery store. You can also share recipes with friends and family, get necessary nutrition information, and receive recipe specific to your tastes automatically.
When looking for that perfect dish, Yummly gives a great array of recipe options. Save tasty Yums, have the ingredients added to your shopping list, and check out what others think of the dishes too with comments and star ratings.
The app is free and for the iPhone, iPad, and Apple TV. An optional subscription will unlock additional features like smart meal planning, exclusive recipes, and more.
Get Yummly Recipes & Cooking Tools in the App Store
Skinny Desserts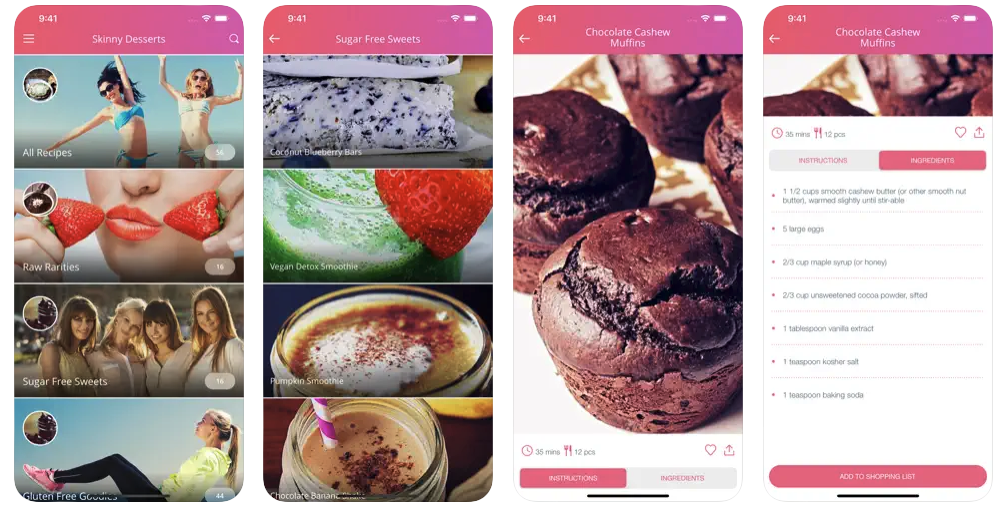 Skinny Desserts is a gorgeous app that everyone who bakes should have on their devices. Don't you just love sweets and desserts, but wish that they could be a bit more…healthy? Well, Skinny Desserts has you covered.
The app is packed with dozens of dessert recipes that actually take out all of the bad stuff and replaced it with some healthy alternatives, so you have less guilt while eating your finished treats. Skinny Desserts has six different categories of recipes that you can browse through, and you can quickly create shopping lists for the ingredients of your chosen recipe without any extra effort. If you find new favorites, you can save them for easy reference later.
While Skinny Desserts helps you enjoy tasty, healthy sweets, you will eventually cut down on sugar cravings, increase your energy levels, stabilize blood sugar levels, boost metabolism, and help you lose weight while still treating yourself. It's a win-win for everyone.
Get Skinny Desserts in the App Store
Wine4.me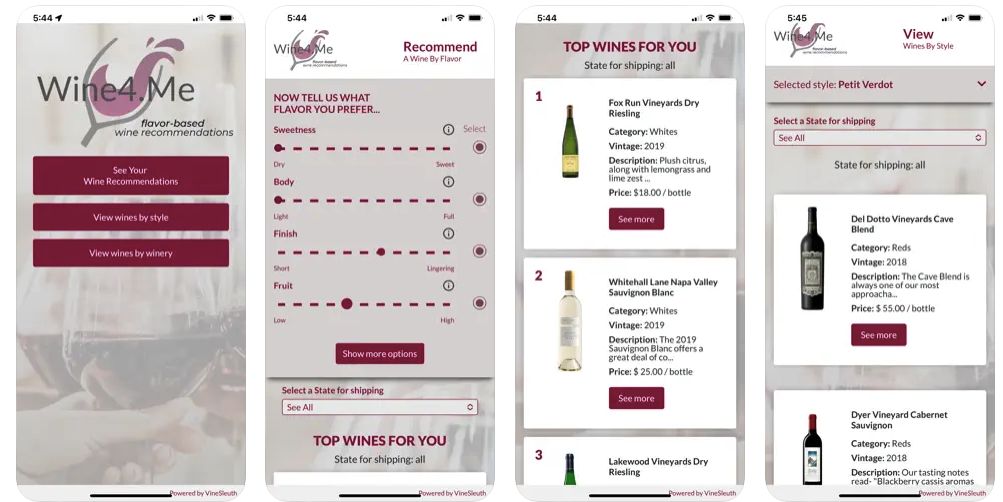 Wine4.Me is a mobile wine discovery app that combines wine experts, patent-pending technology and a proprietary algorithm to offer users wine suggestions based on their individual taste profile, not crowd-sourced reviews.
You don't have to be an expert to enjoy wine. Wine4.Me helps you explore wine with confidence by offering you personalized wine rankings based on your own unique taste profile. All the wines in Wine4.Me's extensive database are objectively analyzed one by a team of wine evaluators, who can pinpoint wine characteristics with a 90% repeat rate, which is pretty stellar.
This data is intricately indexed by patent-pending technology and passed through the company's proprietary algorithm that compares the profile of each wine to your taste profile to offer personalized wine rankings. Worried about finding a great wine? Wine4.Me's wine selections are widely available at many stores and wine outlets across the country.
The app is free and for the iPhone and iPad.
Get Wine4.Me in the App Store
Anylist: Grocery Shopping List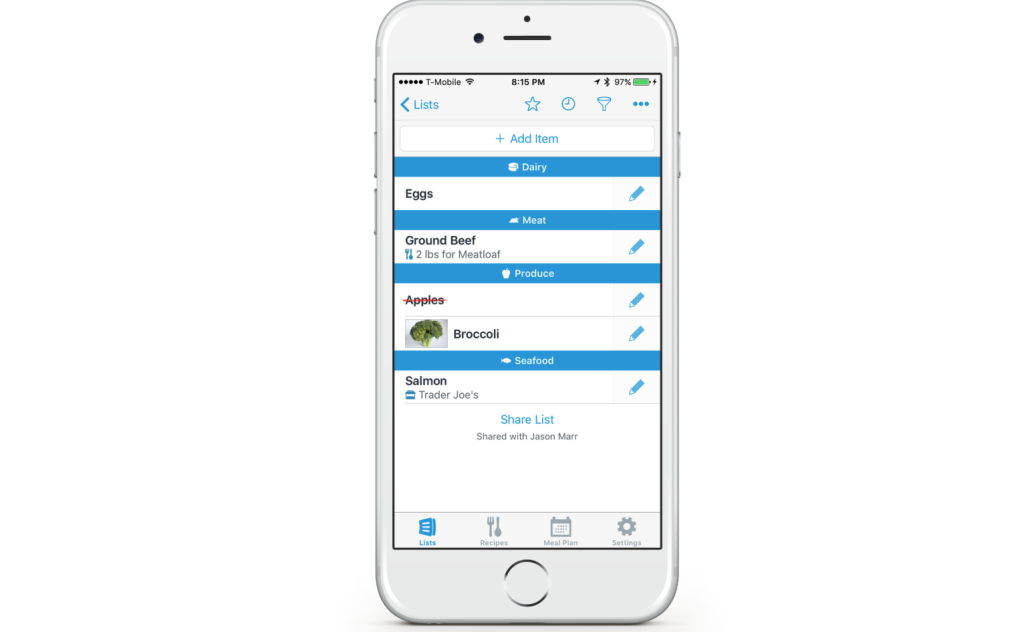 AnyList lets you quickly add items by voice, create multiple lists, reorder items, use custom categories, and share with others. With reminders, syncing, and import capability, AnyList is a handy tool for your grocery shopping.
AnyList Grocery List is a shopping list app that has a good recipe function too. Simply find a recipe from any site and you can dump the ingredients into your list. The app can be associated with a list in Reminders. So, you could simply tell Siri, "Add circus peanuts to the shopping list." The next time you open AnyList, those Siri-added items will be added to your list.
AnyList has a simple interface that is easy to use and very functional. Even with a free account, there are tons of useful features and your data goes with you as long as you make a free account.
It's a free download and designed for the iPhone and iPad. An optional subscription will unlock the app for Appel Watch, meal planning calendar, and more.
Get AnyList: Grocery Shopping List in the App Store
#Great #Apps #Holiday #Cooking